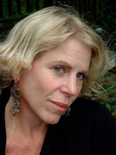 W. Hunter Roberts
Counseling / Coaching
Intuitive, Cognitive, and Somatic Approaches to Bringing Forth What Is within Your Soul
"What will you do with your one wild and precious life?" - Mary Oliver
W. Hunter Roberts combines strategic planning, coaching, a wide variety of transformational therapies, and deep soul work, to guide healthy adults on the journey of exploring themselves, then re-creating themselves and their lives beyond their wildest dreams.
You might consider working with
W. Hunter Roberts and Associates if:
You are a healthy, functional adult who wants "more" out of life,
You have achieved what you wanted in career or relationship and don't know what is next,
You feel an emptiness inside, and find yourself asking " Is that all there is?"
You want to fly, but your feet are stuck to the ground,
You keep changing stuff, and winding up in the same place,
You want to feel more alive, present, and joyous,
You feel like you are on a treadmill, running hard and getting nowhere,
You want more meaning or depth from life,
You are ready to take on some aspect of your life at a new level,
You know what you want, but are afraid to take the risk to go after it,
You feel like you are in the "wrong" life. You sing "this is not my beautiful house, this is not my beautiful wife,"
Your most precious relationship has gone stale,
You feel like you are "going through the motions," rather than truly living,
You want more love, freedom, power, or self-expression in your life,
You don't want to die with your potential intact,
You have an "issue" that just won't go away,
You have a dream that just won't go away,
Your life is worth giving everything you've got!
You are looking for a fresh start…
Services Offered:
Life Design: Step by step plans, spiritual direction, and coaching for designing your life, phase by phase, working with experts in each area.
Relationship by Design: Design your relationships for maximum growth and fulfillment.
Swat Team Sessions: Get to the core of an issue that has been troubling you, and resolve it in 3-5 sessions or less.
Mind/Body/Spirit Counseling: Resolve physical and emotional health issues with a committed team of holistic healers .
Spiritual Integration: Inquire into your deepest concerns and values, as guide for your life and relationships.
Personal Ritual for Life Transitions: Infuse your life with everyday rituals that bind you to the sacred; Enhance your life with ceremonies that celebrate the changes.
Toolbox
Hunter and her consultants have at their ready disposal a wide range of technologies for transformation and healing, from which they select, depending on which techniques will most effectively and easily get the client the desired results. These techniques include: cathartic and emotive therapies (such as psychodrama and primal regression), cognitive approaches (such as problem solving and goal-setting) intuitive processes (dream, inner voice dialogue, personal ritual, visioning work), re-programming techniques, and a wide array of body-based, transpersonal, and spiritual approaches. As a result Hunter is able to give her clients full access to hearing and honoring their inner wisdom while transforming their inner fears, limiting behaviors, and emotions.
Why Work with W. Hunter Roberts and Associates?
Hunter combines the best of therapy, coaching, spiritual work, and project design, and development techniques, bringing in outside consultants as needed, to assist healthy adults to live their dreams.
Therapy is great—if you need therapy. Maybe you have already been there, done that, and have a whole collection of t-shirts. All too often with traditional therapy, you wind up understanding your issues, but still being limited by them.
Coaching is great, too but sometimes it doesn't provide quite enough "oomph" to push through an unconscious block or fear, and you get discouraged about your abilities and motivation. That is why Hunter uses a wide variety of body-based, experiential, and cognitive therapeutic techniques along with coaching, to move you through all your fears, stops, and blocks to achieving what you want from life. She uses her background as a minister and theologian to help clarify your values and ask the big questions about life, so that you can use every minute of your life to fulfill your soul's calling. She uses her skills as a strategic planner to help you to develop a plan to put your hopes and dreams into achievable reality. Then she coaches you—"on the court"—to achieve that reality. When you hit a bump or a roadblock, she pulls out her toolbox of experiential therapeutic interventions to heal whatever needs healing to get you back on the road.
Hunter works organically with each client, determining how to proceed by evaluating their individual goals, personality, and learning style. She works closely with a team of other highly qualified professionals and directs her clients to special programs to assist them further in their goals: body workers, educators, sexual healers, health professionals, financial consultants, etc. Through ongoing collaboration and appropriate referrals, Hunter leverages here ability to serve all aspects of her clients' personal and professional development. Working with Hunter and her associates, whether for a short-term values clarification process, or a larger life transformation, you will enrich yourself and your life in ways you did not know were possible. You will become more deeply and completely your own unique self.
Results
Some of the results people have achieved through personal development consulting and include:
Revitalizing stale relationships
Significantly increasing their income
Changing career
Ending or developing relationships
Increasing health and vitality
Altering body image
Starting their own business
Altering destructive thought or behavior patterns
Becoming alive in their bodies
Increased love and sexual pleasure
copyright © 1996-2004 by W. Hunter Roberts